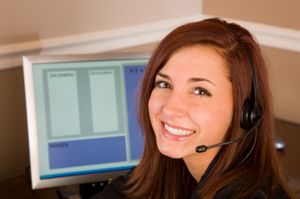 We look for many qualities in the individuals we hire -- the ability to communicate effectively, a high level of organization, strong interpersonal skills, and so on.
Regardless of an applicant's qualifications, we always look for one attribute in particular -- the desire to provide high quality products with excellent customer service. We can train people how to work with clients or run pieces of equipment, but to have passion for customer service and pride for your work takes a unique individual.
If these are qualities you possess, we're sure you'll find a rewarding career with us. We supply our team with the latest technology, afford them the best training available, and provide every opportunity for growth within our company.
Current Openings
Print and Copy Center Specialist
Monday – Friday (8am – 4:30pm)
Full –Time
Essential Skills
Must be a Multi-Tasker
Self Driven and Well Organized
Attention to Detail (A Must)
Exceptional Communication Skills
Relationship Building with Clients
Focus on Service – Discuss Solutions
Drive for Results - has a focus and desire to consistently take measures that will result in the success of the copy and print center
Basic Qualifications
Previous experience working in a copy center or similar position
Basic computer skills including being familiar with pc programs
Job Description
Running 3 high speed machines
Loading paper, must be able to lift up to 50 pounds
Processing and sending files to print
Responsible for quality checking jobs throughout the runs
Acknowledge and Assist Walk-in clients
Responsible for finishing jobs scheduled for the day
Communicating with production manager multiple times per day
Assist with bindery in between machines running: punching, coiling, tape binding, collating, filing etc. (depending on the production flow for the day).
Order supplies and paper daily
Must be able to stand up the majority of the day, this is not a sit down job.
If interested, please contact Monika @ 760 741 9899